Remote configuration and server administration
Our company offers services to companies of remote and field administration of the dedicated (DS, Collocation), virtual (CloudServers, VDS, VPS) servers and other network solutions. We undertake maintenance of a server, located at any hosting providers. We provide a full range of services for server administration.
Our administration services and server support services are cheaper than ones from system administrators, employed within the state of companies. Individually we will offer you the right amount of hours for the server administration of your project.
We offer a professional company with many years of successful experience in supporting both individual dedicated servers and server administration experience of distributed Internet solutions.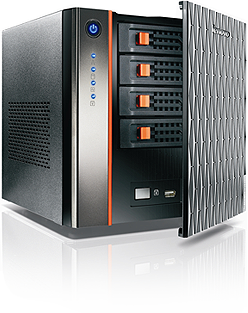 complex server administration with monthly payments (including round the clock monitoring of the servers);
single server administration (configuration, optimization of a server);
installation and configuration of the base server software;
Operating System configuration (Linux, Unix, FreeBSD, Windows) for maximum performance, optimization of the services;
tuning and optimization of database servers MSSQL, MySQL, PostgreSQL, MongoDB
installation of specific software solutions for tasks of any complexity
software upgrade, reconfiguration
transfer of the project servers from one data center to another
basic configuration for DNS, Web (LAMP, LNMP, WAMP, WIMP), Mail services;
setting proxying, caching for optimization and load-balancing;
system security configuration;
backup management setup Bacula, Duplicity;
various software work troubleshooting;
server monitoring: Zabbix, Cacti, Pandora, Munin, Nagios, Icinga etc;
support for the installed software and system ports (repositories) to date;
writing or editing system scripts, task automation;
assistance in repelling of small DDoS attacks of the SYN flood, ICMP flood type;
consulting services;
cluster system setup;
deployment and optimization of servers running under CMS BITRIX;
cloud system deployment;
installation and support of server control panels: Plesk, Directadmin, ISPManager, HSPHere, Webmin.
Remote server support implies a provider (system administrator) to do the following activities in order to maintain the server in working condition:
software updates;
software patching;
setting up and maintaining the network security of a server;
service (administration) of the server on request;
implementation of periodic data backup, monitoring the relevance of backups;
monitoring services (software) and server activity;
solving network problems;
restore functionality of the Operating System after a crash;
You may need server support service when:
user does not have sufficient expertise to self-manage the server, you need a professional approach to the project;
right specialist (system administrator) is missing;
it is economically inefficient for a company to hire an individual specialist to maintain a server;
round the clock monitoring of the server is needed.