Backup and recovery, data migration
Storage and data backup - is a service of remote storage and backup of valuable client data to solve the problem of large amounts of data accommodation and to minimize the risk of losing valuable information in the event of equipment failure, and man-made disasters as a result of force majeure or hardware, software and other failures.
In addition, the archived data can be stored with versioning and encryption support. Assistance with search for the optimal storage for storing backup data.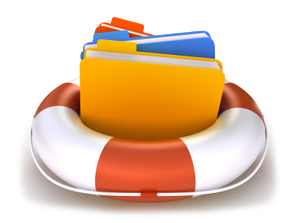 policy backup data in accordance with the requirements of the client;
development and implementation of backup solutions (Duplicity, Bacula);
monitoring and change control of backup scripts;
create backup copies of data, including the creation and maintenance of data archives;
data recovery from backups;
consulting services on backing up and restoring data;
migration project on another dedicated server, data center. Full migration and configuration of this a server;
control of the relevance of backups.
Proposed types of backup and restore:
operating systems data, snapshots;
databases and their transaction log files;
application files;
configuration files;
incremental and full backups.
Backup service onto dedicated servers:
To back up to dedicated a server data synchronization technology is used, which helps to create a replica of a server operating with a minimum amount of traffic. This method of backup backup allows you to restore the server information in the shortest time, in case of problems with your current provider.